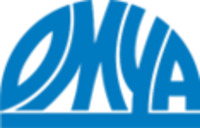 Die Omya (Schweiz) AG ist der führende Anbieter von Industriemineralien auf der Basis von Calciumcarbonat und Dolomit sowie schweizweit in der Herstellung und Distribution von Spezialchemikalien tätig.
Mit ihren Niederlassungen und Aussendienstmitarbeitern sind wir in allen Regionen der Schweiz nah an den Märkten und dicht bei den Kunden. So können wir schnell auf Anfragen reagieren, dementsprechend kurz sind unsere Lieferzeiten.
Die Omya (Schweiz) AG in Oftringen ist der Standort des Omya-Konzerns sowie der weltweiten Forschung und Entwicklung.

Project Manager CRM (Salesforce)
Ihre Aufgaben
​
Maintain and monitor project plans, project schedules, work hours, budgets and expenditures.
Assess project risks and issues and provide solutions where applicable.
Organize and manage Rollout and Sprint plans
Organize, attend and participate in stakeholder meetings.
Ensure stakeholder views are managed towards the best solution.
Document and follow up on important actions and decisions from meetings.
Prepare necessary presentation materials for meetings.
Ensure project deadlines are met and track Sprint progress.
Determine project changes when needed.
Provide administrative support as needed.
Undertake project tasks as required.
Develop project strategies.
Ensure project adheres to frameworks and all documentation is maintained appropriately for each step.
Chair and facilitate meetings where appropriate and distribute minutes to all project team members.
Create a project management calendar for fulfilling each goal and objective.

Ihr Profil
​
Salesforce Admin Certified
Min. 5 years of related work experience in Project Management
PMO Certification is a plus
Entrepreneurial spirit
Excellent interpersonal and communication skills, a team-player
Autonomous, pro-active, self-motivated, organized and structured
Fluent in English (any other language is a plus)​

Arbeitsort
Oftringen

Omya (Schweiz) AG Benito Fontana Baslerstrasse 42 4665 Oftringen jobs.ch@omya.com